PURPOSE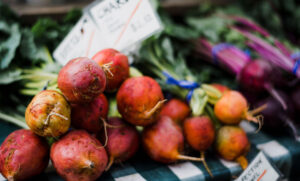 The Friendship Table is a Christian-intentional community in High Point, North Carolina. This small group of young adults, ages 18–25, will live together in prayer, explore spiritual formation, and join the High Point community through service to alleviate food insecurity.
The Friendship Table is committed to providing an exceptional opportunity for a group of young adults throughout 11 months (August–June) to be immersed in an environment that promotes growth in one's faith while learning about the food scarcity that directly affects our local community.
At St. Mary's Episcopal Church, we are devoted to empowering this group of young adults to cultivate conversations and solutions to best combat food insecurities in High Point, fueled by intentionally living out the Christian Rule of Life. The Friendship Table intends to create a learning environment that will drive our community into the future of sustainable practices from our current food state.
For more information, contact Mark Cassity, Chair at friendshiptable@stmaryshighpoint.org or visit www.friendtable.org