Formation: Young Children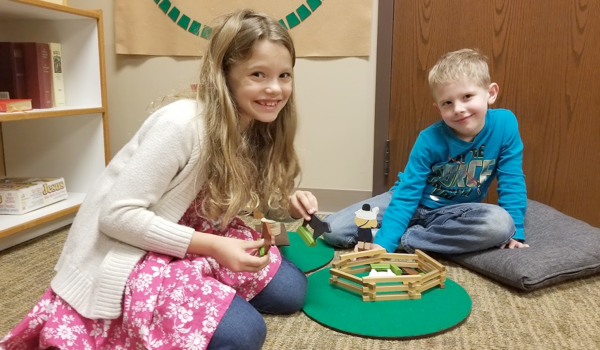 Sunday Mornings for Young Children
At St. Mary's, we aim to provide programs that will enable children to learn about Christ, His teachings, and form a strong foundation in the Christian faith. Due to COVID-19 safety precautions, we have  modified our offerings to follow pandemic guidelines, while also providing opportunities that has a wide variety of offerings on Sunday morning that will appeal to members and visitors of all ages. 
Children's Chapel is held on Sunday during the 11 am Holy Eucharist service. Children leave from the service right before the lectionary readings and return around the Peace. Nursery care is offered during both the 9 a.m. and 11 a.m. services. There are black activity bags containing the children's bulletin, coloring pages, crayons, and other items, located in the narthex (just outside the Sanctuary where the greeters hand out bulletins). There are crates of toys with rugs for use during the 9 a.m. service. Rugs can be spread out at the back of the church to allow children to play quietly. 
Family Events: Throughout the year, a number of special events are held for children and families, such as Ice Cream Socials, Vacation Bible School, the Annual Christmas Pageant, and more.