Formation: Adults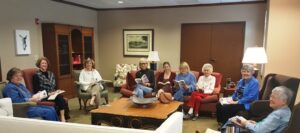 At St. Mary's, we affirm that Christian Formation is a life-long process. We continue to grow in our faith, long after we've moved on from Sunday School as children. 
 Sunday Mornings

(CURRENTLY SUSPENDED for COVID-19 safety protocols)
Opportunities for Adult Formation take place at 10:00 am each Sunday Morning.
In the Parish Hall, we have The Forum. The program year is divided into several short courses. Short course topics vary widely, from environmental stewardship to worship 101. These courses are led by clergy, staff members, parishioners, and guests.
Additional Opportunities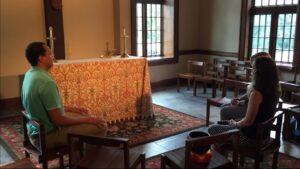 The Centering Prayer group has a new series, Introduction to Centering Prayer, that meets meets Thursdays in April and May. This seven week series is designed to learn and establish a Centering Prayer practice. During this program we will examine how Centering Prayer will deepen our relationship with God, with others and with ourselves. We will be introduced to the theological background of Centering Prayer, what Centering Prayer is and is not, and how through the practice of Centering Prayer, the Fruits of the Holy Spirit, love, joy, peace, gentleness, self-control, long-suffering, and patience, will be manifested in our daily lives.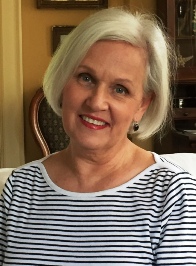 The primary purpose of the Centering Prayer group is to help sustain the commitment to a regular practice of Centering Prayer. We gather to practice Centering Prayer together, to deepen our understanding of Centering Prayer, and to share personal experiences of the Centering Prayer practice and its effect in our daily lives. Our group provides community support for the spiritual journey. Centering Prayer is all about deepening our relationship with God. Wherever you are on your spiritual journey, Centering Prayer will enrich your prayer and daily life in profound ways. For more information, contact group facilitator, Diane Popalis.
Diane coordinates the Center for Prayer and Spirituality here at St. Mary's. The Center for Prayer and Spirituality is meant to introduce the community to contemplative prayer and spiritual practices that foster a deeper relationship with God by offering classes, workshops, lectures, and opportunities to pray and practice together. You can reach Diane dianep@stmarysepisc.org.